PeSBoX Anatolia 2013 v0.9
PeSBoX Anatolia 2013 v 0.9- Licence Patch (13.10)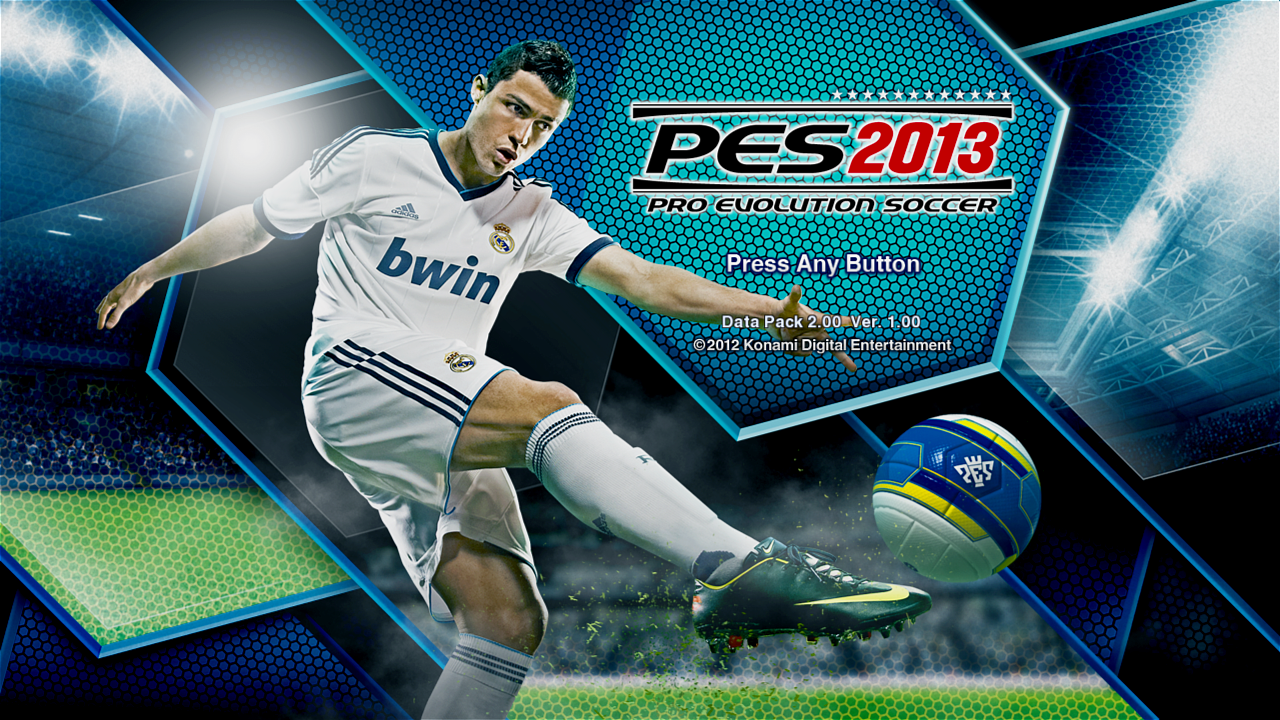 General Features :
New leagues: Bundesliga, Spor Toto Süper Lig
New 2. divisions: Npower Championship, PTT 1. Lig
Licenced all leagues & cups
Licenced Barclays Premier League & Liga Zon Sagres teams
Correct kits for important national teams
Correct names for fake players
Some important transfers
Includes DLC 2.00
Disabled blur effect
Online competible
Note: Transfers are not completely true. This only for some users with DLC 2.0 and patch 1.01. We are preparing now v.1.0, All transfers will be include this version.
Changelog:
v0.9
-Used latest kitserver (13.0.3.0)
-Compatible with DLC 2.00 (Also includes it)
-Compatible with Patch 1.01 exe (Also includes it)
-Added Faceserver and some EPL players
Download PeSBoX Anatolia 2013 v0.9
Note: The patch is prepeared as AIO. You don't have to download the old versions.
Important: If you have installed 0.1, 0.2 or 0.3 versions of our patch, put original dt0c.img and dt04.img files or re-install PES 2013. Otherwise you may get some errors.
HOW TO INSTALL
Delete old 'pesbox-server' folder.
Install the patch by using 'PeSBoX Anatolia 2013 v0.8 Installer.exe' and be sure about the installation directory of PES 2013 is correct.
After installation finished, start the selector via 'PeSBoX Anatolia 2013 Selector.exe'. Press 'Patch Mode' button for normal game or press 'Online Mode' button for online game.
Mode selector requires 'Microsoft .NET Framework 4.0′.
Windows Vista/7/8 users, run all exe files as administrator or disable UAC.
PATCH TEAM
Software Master: Ercan Ayan
OF Editors: Emre Sarı, erolkopuz, NeC
Kit Makers: Sefa Çelebi, Fatih Cesur, MsssT, conTRaksi, karacaoğlu, Recep Hazır, Edhem SESE, ahmetgs17, berkefb, Rahman Bilbay
Face Makers: ilhan_12, silah, Emre Özel, StifleR, İsmail_12, Akn35, Metin Samet, devillica, Legendary, EmreKaya1907, DeXTeR, by F!ko, Cevat_12, Réx
Stadium Makers: suatcagdas (sxsxsx), Gkan, Hasan Aktas, Yucel11, sisyrc
Graphic Makers: DracheN, ThsN
Video Makers: v1Ru5 Tv, trabzonsporlu61
Commentator: Emin Zevkliler
Translators: Arastotales, Joseph K., SerdarG
General Support: Batuhan SARIGÜL, Ziya Aygün, Kaan Akan, ßLaCKNiqHT, Berk Dereli, F. Yıldırım, ultrAslan34, tun4x, Ozan_12
CREDITS
Tools: jenkey1002, juce, barcafan, razib_46
Kits: moody, IXOXOX, FC, Stonekoos, cuky, PESEDIT, BeasT, Tottimas, juaniyo, @oeband23, METAY, FAUDA19, RAM'Z 50, ALEPES, fabio100, ANDRE VIERIA, Caphca, rjpr, TASCI, LUCAS TRAVERSIM, MARIO88, BeFree, THE LOOORD, BAREL17, EDXZ101, HANSDELL, NNICOLAAS
Adboards: Hicksville, r4m130